HackerOne users: Testing against this community violates our program's Terms of Service and will result in your bounty being denied.
Galleries
2.1
Adds an Image Gallery to your forum .
Users can creat their own albums, or you can create a community album for everyone.
In the latest version I fixed a few things, added a locale and perfected some other aspects...
If you have an older version of this plugin, please disable and delete it before you upload and enable the new version.
What is new :
1.Added alt and title via the image caption that is saved.
2.Fixed the functionality of the fancybox.
3.Improved the CSS of the layout.
4.Stopped the loading of the forms if users are not logged in. This part was not all that necessary because the forms were disabled for non-logged in users, but it looks better that they do not load.
You need to set permissions for users to be allowed to upload and download in the dashboard.
If you do not want users to upload except admin, change the permissions in the plugin to 'Garden.Settings.Manage'.
If your forum is not in the root, remove manager/ from line 64 in the gallery.php file in the views folder.
Use the CustomTooltip plugin to make nice title tooltips for your images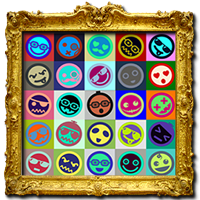 Author

Version

2.1 

Updated

Downloads

2,693

File Size

227.3K

License

GNU GPL2
Download Now
Vanilla 2021.009 Compatibility
The community has said nothing.
Questions