Get Vanilla Now
Do it yourself!
What is this stuff?
Addons are custom features that you can add to your Vanilla forum. Addons are created by our community of developers and people like you!
Will it work on my Vanilla Forum?
These addons are for people who downloaded and set up their own Vanilla forum. Compare your downloaded version with the version requirements on the right.
If your Vanilla forum is hosted at VanillaForums.com, this addon may already be installed there.
Vanilla 2.6 is here
! It includes security fixes and requires PHP 7.0. We have therefore ALSO released
Vanilla 2.5.2
with security patches if you are still on PHP 5.6 to give you additional time to upgrade.
CookiePop 1.1
Author

Version

1.1 

Updated

Downloads

222

File Size

140.3K
Vanilla 2.5.2 Compatibility
UnsureThe community has said nothing.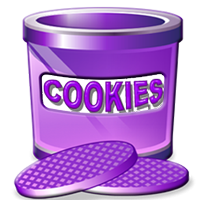 A popup opens for every visitor who comes to the site for the first time to inform of the use of cookies.
You can add your own cookie info in the form in the plugin's settings page. You can use html. Works on Mobile and Tablets.
New Internet laws suggest you must place a disclaimer notice about the use of tracking cookies on your site. Many sites already comply but now it is an enforceable law. That means if you use cookies and do not inform visitors, you may be breaking the law. This plugin helps you to legally and easily comply by informing new visitors of the use of cookies to track. Fo more info on the rules please go to http://webtools.ec.europa.eu/cookie-consent/documentation/
View live demo here http://www.vrijvlinder.com/forum/
Version 1.1 added cleditor and button bar capabilities to the form in the settings to make it easier to edit the popup content. Added a tooltip for the close button to say "I accept Cookies".
Questions