Get Vanilla Now
Do it yourself!
What is this stuff?
Addons are custom features that you can add to your Vanilla forum. Addons are created by our community of developers and people like you!
Will it work on my Vanilla Forum?
These addons are for people who downloaded and set up their own Vanilla forum. Compare your downloaded version with the version requirements on the right.
If your Vanilla forum is hosted at VanillaForums.com, this addon may already be installed there.
Vanilla 2.6 is here
! It includes security fixes and requires PHP 7.0. We have therefore ALSO released
Vanilla 2.5.2
with security patches if you are still on PHP 5.6 to give you additional time to upgrade.
Find 0.1
Author

Version

0.1 

Updated

Downloads

115

File Size

13.3K
Vanilla 2.5.2 Compatibility
UnsureThe community has said nothing.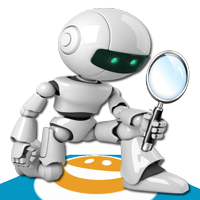 Find is a replacement for Vanillas search function.
Plugin that will give your users a better search experience and can be used on shared hosting services.
Beware, this is only a preview!
Though it is (almost) fully working already
After enabling the plugin, no discussions and comments are indexed. You can start that progress by visiting yourforum.com/plugin/indexposts/secretword. "secretword" can be changed in /conf/config.php. If you get timeouts you can change the amount of discussions/comments that are indexed. You should set up a cron job to get that page each X minutes in order to index new posts. Only posts that have been created or changed since the last index run will be scanned.
There is no link to the new Find! page by now, so you have to go to yourforum.com/vanilla/find to see it in action. Default search box still uses default search function.
What's working:
Indexing
Searching by searchword
Exclude words with -word
Must includes with +word
Filter by user
Filter by date range
Output uses standard Vanilla result view (but no pagination, yet)
ToDos:
Setup view
Exchange default search by new find functionality
Paging for search results
A function to clean up the index
Advanced setup view to change table Discussion & Comment to InnoDB
Some other things I have forgotten by now
Code cleanup, code cleanup, code cleanup
... and maybe I'll change the way everything is stored in db alltogether
I really have no idea how this will scale on bigger forums, but for bigger forums you should use SphinxSearch anyway.
Questions