Vanilla 2.6 is here
! It includes security fixes and requires PHP 7.0. We have therefore ALSO released
Vanilla 2.5.2
with security patches if you are still on PHP 5.6 to give you additional time to upgrade.
FindText 1.0
Author

Version

1.0 

Updated

Downloads

20,191

File Size

13.2K
Vanilla 2.5.2 Compatibility
UnsureThe community has said nothing.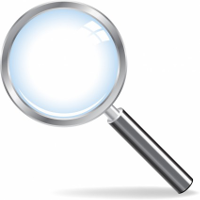 Puts a Find Button in the sidebar for searching text on page.
Find text or words on the page. A button will appear in the sidebar. Click the button and a popup window will open in which you can type words or text to find on the page. ( Same as CTRL-F)
The position of the sidebar button can be set in the config.php
Example:
// Modules
$Configuration['Modules']['Vanilla']['Panel'] = array('FindTextModule', 'NewDiscussionModule', 'GuestModule', 'Ads');
Questions
No questions yet.