Vanilla 2.6 is here
! It includes security fixes and requires PHP 7.0. We have therefore ALSO released
Vanilla 2.5.2
with security patches if you are still on PHP 5.6 to give you additional time to upgrade.
GhostEdit 0.1
Author

Version

0.1 

Updated

Downloads

124

File Size

9.5K
Vanilla 2.5.2 Compatibility
UnsureThe community has said nothing.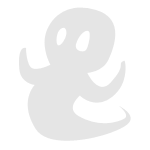 Adds permissions that allow users and/or moderators to make invisible edits.
GhostEdit allows you to assign permissions that allow editing posts without triggering the note that it was edited on the front end.
Changes will still appear in the change log.
Permissions:
GhostEdit.Self.Edit - Users can silently edit their own posts.
GhostEdit.Others.Edit - Users can silently edit other people's posts.
These permissions are only effective if the user is allowed to edit that post at all.
Note that super admin edits will always be invisible for the time this plugin is enabled.
Questions
No questions yet.