Get Vanilla Now
Do it yourself!
What is this stuff?
Addons are custom features that you can add to your Vanilla forum. Addons are created by our community of developers and people like you!
Will it work on my Vanilla Forum?
These addons are for people who downloaded and set up their own Vanilla forum. Compare your downloaded version with the version requirements on the right.
If your Vanilla forum is hosted at VanillaForums.com, this addon may already be installed there.
Vanilla 2.6 is here
! It includes security fixes and requires PHP 7.0. We have therefore ALSO released
Vanilla 2.5.2
with security patches if you are still on PHP 5.6 to give you additional time to upgrade.
Index 1.9
Author

Version

1.9 

Updated

Downloads

661

File Size

49.8K
Vanilla 2.5.2 Compatibility
UnsureThe community has said nothing.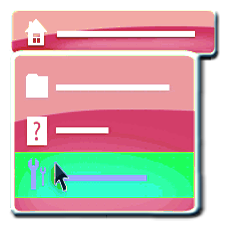 This plugin adds a css dropdown menu to the menu list. You can add the html links in the settings page for the plugin.
You can change where it renders by changing .Menu to whatever you need for example #Panel if you want it in the panel, or #Head or pretty much anywhere you want. If you want it before something use .prepend and if you want it after use .append .
version 1.8 made it work with embed friendly and mobile themes with tpl
version 1.7 fixed a css error
version 1.6 now works with Bootstrap and BitterSweet
version 1.5 Added a settings page to enter the html links to appear in the dropdown.
Version 1.4 Made css compatible with default class names so it works with default based themes. This dropdown works on tpl based themes too.
Version 1.2 fixed the z-index for the drop down
Version 1.1 fixed a link to the css file all should work now.
live demo:
Questions