Get Vanilla Now
Do it yourself!
What is this stuff?
Addons are custom features that you can add to your Vanilla forum. Addons are created by our community of developers and people like you!
Will it work on my Vanilla Forum?
These addons are for people who downloaded and set up their own Vanilla forum. Compare your downloaded version with the version requirements on the right.
If your Vanilla forum is hosted at VanillaForums.com, this addon may already be installed there.
Vanilla 2.6 is here
! It includes security fixes and requires PHP 7.0. We have therefore ALSO released
Vanilla 2.5.2
with security patches if you are still on PHP 5.6 to give you additional time to upgrade.
Prefix Discussion 1.4.0
Author

Version

1.4.0 

Updated

Downloads

564

File Size

3.7K

License

MIT
Vanilla 2.5.2 Compatibility
UnsureThe community has said nothing.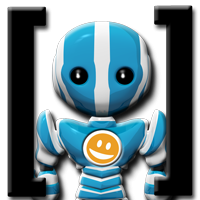 Allows prefixing discussion titles with a configurable set of terms.
"Replacement" for DiscussionPrefix which allows offering more than one discussion prefix.
IMPORTANT!
You must set permissions in order to allow your users to a) add and b) view prefixes! (under yourforum/dashboard/role)
Prefixes can be styled. See example enclosed.
Since version 0.2:
List separator configurable
Since version 0.3:
Spaces in prefix descriptions are now replaced by underscores (thanks to @Skisma for pointing me to that!)
Since version 0.4:
Remove clutter that made version 0.3 erroneous.
Version 1.2:
Security fix. Thanks to @Caylus for that!
Version 1.4.0:
Under certain circumstances the plugin threw deprecation warnings. Thanks to @Starfleet for making me aware to this
Questions