Users running a non-download version of Vanilla (pulled from github), on branch release/2019.016 or master from the last 2 weeks should upgrade to release/2019.017 or latest master for security reasons. Downloaded official open sources releases are not affected.
Tweet Sweet
0.0.1
Automatically tweets new discussions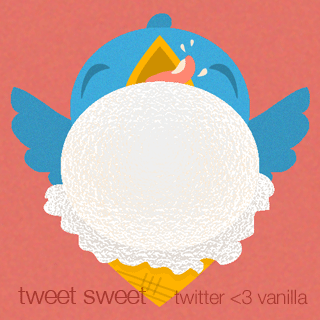 Tweet Sweet automatically tweets new discussion links from your (or your forum's) Twitter account.
Instructions to configure Tweet Sweet are contained within default.php.
Made by Andy / Sunspeck Labs
WARNING: This is an early release with several glaring bugs, and likely more undiscovered! I'm fairly sure it can't harm your forum or your Twitter account though, so feel free to experiment with it.
Known Issues
Sends tweet again upon editing discussion post
Doesn't truncate long discussion titles to a tweet-appropriate length
Prints errors from the Twitter API to the client
Author

Version

0.0.1 

Updated

Downloads

424

File Size

34.6K
Download Now
Vanilla 3.3 Compatibility
The community has said nothing.
Questions