Get Vanilla Now
Do it yourself!
What is this stuff?
Addons are custom features that you can add to your Vanilla forum. Addons are created by our community of developers and people like you!
Will it work on my Vanilla Forum?
These addons are for people who downloaded and set up their own Vanilla forum. Compare your downloaded version with the version requirements on the right.
If your Vanilla forum is hosted at VanillaForums.com, this addon may already be installed there.
Vanilla 2.6 is here
! It includes security fixes and requires PHP 7.0. We have therefore ALSO released
Vanilla 2.5.2
with security patches if you are still on PHP 5.6 to give you additional time to upgrade.
Uploader 1.4
Author

Version

1.4 

Updated

Downloads

2,083

File Size

378.1K
Vanilla 2.5.2 Compatibility
UnsureThe community has said nothing.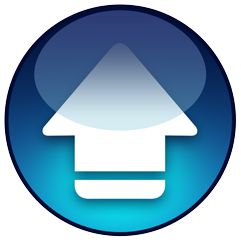 Upload and attach files and images. Based on the classic FileUpload plugin by
@Todd
Also Adds a settings page where you can set what file types you allow.
Thanks to peregrine for the fixes to make this work and to Bleistivt for the settings to change file types allowed.
version 1.2 I added a utility thumbnail folder with a utility image that shows when the image dimensions are too large to make a thumbnail. The image can still be inserted and the link to the full size image works. Just that no thumbnail gets made if the image is bigger than 1000px wide.
version 1.3 fixed the css for the utility thumbnail
Remember to give permissions to upload and download in the dashboard under roles and permissions.
IMPORTANT
I discovered a bug with Uploader which has to do with the php.ini settings I added the file to the forum root folder to see if the settings corrected the problem and it seems they do.
It will be required to edit the settings to the php.ini so that FileUpload and Uploader, based on it, work as they should with large files.
memory_limit = 128M
upload_max_filesize = 10M
post_max_size = 10M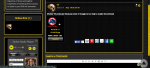 Questions