Get Vanilla Now
Do it yourself!
What is this stuff?
Addons are custom features that you can add to your Vanilla forum. Addons are created by our community of developers and people like you!
Will it work on my Vanilla Forum?
These addons are for people who downloaded and set up their own Vanilla forum. Compare your downloaded version with the version requirements on the right.
If your Vanilla forum is hosted at VanillaForums.com, this addon may already be installed there.
Vanilla 2.6 is here
! It includes security fixes and requires PHP 7.0. We have therefore ALSO released
Vanilla 2.5.2
with security patches if you are still on PHP 5.6 to give you additional time to upgrade.
Vanilla 2.1.13p1
Official! This product is maintained by the Vanilla Forums staff and core team.
Author

Vanilla Staff

Version

2.1.13p1 

Updated

Downloads

973,093

File Size

3.5M

License

GPLv2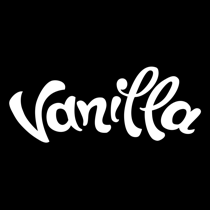 Vanilla is an open-source, standards-compliant, multi-lingual, fully extensible discussion forum for the web. Anyone who has web-space that meets the requirements can download and use Vanilla for free!
Vanilla 2.6 REQUIRES PHP 7.0 (or higher).
View the GitHub Repository and its README file for more info.
Questions