Get Vanilla Now
Do it yourself!
What is this stuff?
Addons are custom features that you can add to your Vanilla forum. Addons are created by our community of developers and people like you!
Will it work on my Vanilla Forum?
These addons are for people who downloaded and set up their own Vanilla forum. Compare your downloaded version with the version requirements on the right.
If your Vanilla forum is hosted at VanillaForums.com, this addon may already be installed there.
Vanilla 2.6 is here
! It includes security fixes and requires PHP 7.0. We have therefore ALSO released
Vanilla 2.5.2
with security patches if you are still on PHP 5.6 to give you additional time to upgrade.
Zero Comments 0.2
Author

Version

0.2 

Updated

Downloads

127

File Size

26.9K
Vanilla 2.5.2 Compatibility
UnsureThe community has said nothing.
Requirements
Applications

Vanilla 2.0.18.13

A Vanilla Forums plugin in that adds a 'Zero Comments' link to the discussion filter box. Sponsored by VanillaSkins.com -
#1
Themeshop for Vanilla.
Zero Comments adds a new option/tab to the Vanilla filter menu and lists all discussions (initial posts) that have not received any reply yet (works without QnA plugin).
---
How can it help communitywise?
With Zero Comments active users can easily identify discussions with no replies. Especially new users write initial posts that are sometimes "aside the track" or do not hold the knowledge and rulesets your community already established. Existing users tend to not answer the newbies questions and with Zero Comments you can more easily adress them to behave helpfull to them. It helps to get their discussions rolling and they are more likely to come back and stay in your community.
---
Working with Vanilla 2.0.18.13 and 2.1+
---
0.2 Pagination Fix
0.1 Initial release
---
by Vanillaskins.com - Premium Vanilla Themes and @hgtonight
If you wanna support development of this or other plugins, please buy our themes.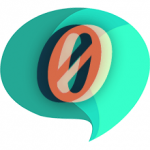 Questions