Please upgrade
here.
These earlier versions are no longer being updated and have security issues.
HackerOne users: Testing against this community violates our program's Terms of Service and will result in your bounty being denied.
Mail notification sent to wrong user
DarkShared
New
Hi guys,
I hope you can give some advice about this.
On my forum, I've created a new discussion and I've bookmarked it. I am the only user who has the discussion bookmarked.
I also have the option "Notify me when people comment on my bookmarked discussions" selected.
Now, an user write a new comment and I don't get the mail.
But that's not all. When I comment on the discussion... other user gets the mail.
I have looked the activity table and it's a little weird. This is from the activity table.
I am UserID 20, UserID 33 is John and UserID 167 is Mary; ActivityTypeID 18 is new comment and 22 is bookmark mail.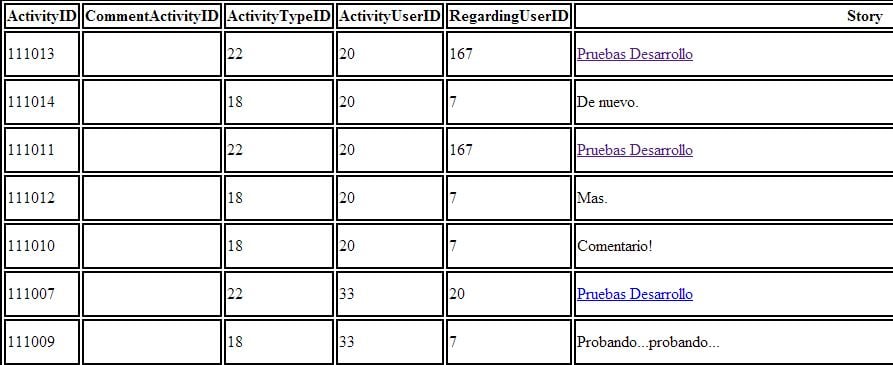 As you can see, John write a comment (111009) and mail should be sent to me (111007) --> but neither I nor other user received this mail
Then, I write another comment (111010) and it's Mary who receives the mail (111011) --> I asked her, she received the mail
It's the same with 111012 and 111013, I write the comment and Mary receives the mail.
Mary doesn't have the discussion bookmarked.
So I have two problems:
At some point, the application is mixing Users ID and sending emails to the wrong users.
Some mails aren't being send.
Any ideas where I can start looking?
Thank you very much!