Please upgrade
here.
These earlier versions are no longer being updated and have security issues.
Bootstrap Theme Css Question?
This discussion is related to the
Bootstrap
addon.
Yuwantha
New
I'm using Bootstrap Theme 2.3.1, vanilla version is 2.1. my forum see below errors. Please @peregrine‌, @vrijvlinder help me to customize my theme using theme's css file.
My Site


I Want to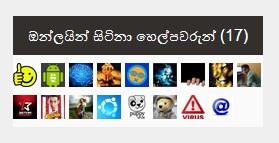 My Site


I Want to

it working on Mobile Theme But Bootstrap theme it not working.
Tagged:
This discussion has been closed.