Advanced Editor : Different BUG

Tof
✭
Vanilla 2.2
Theme Bootstrap
Serveur de Test : http://88.181.151.128:8080/
Advanced Editor
Hi all,
I need to make 4 changes for Advanced Editor :
1. Barre category : reducing the size of the bar
2. The information is mixed
3. I installed the Emoji plugin. How can I have all emoji. There are only 8 emoji that appears
4. The layout of this function is not correct
Very thank for your help.
Request for help point 1 and 2
Request for help point 3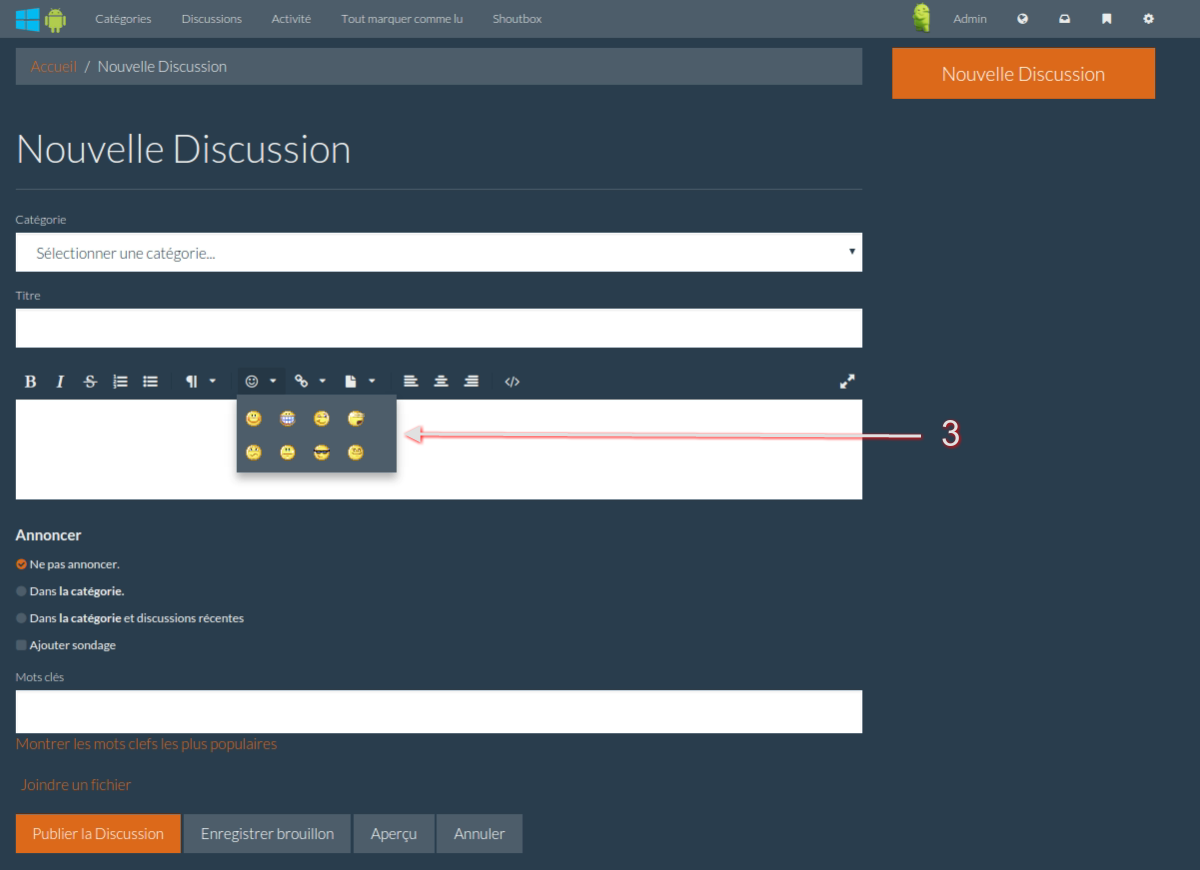 Request for help point 4