Please upgrade
here.
These earlier versions are no longer being updated and have security issues.
HackerOne users: Testing against this community violates our program's Terms of Service and will result in your bounty being denied.
Popup window with Advanced Editor
steam
www.planamigo.org - #1 foro planes amigo
✭
Hi,
I have popup window with Advanced Editor, I show window like
echo anchor(sprite('SpInbox', 'Sprite Sprite16').' '.t('Send PM'), url(SignInUrl($ReturnUrl), true), 'PM Popup', array('class' => 'Popup', 'rel' => 'nofollow'));
Bold and other edit options do not work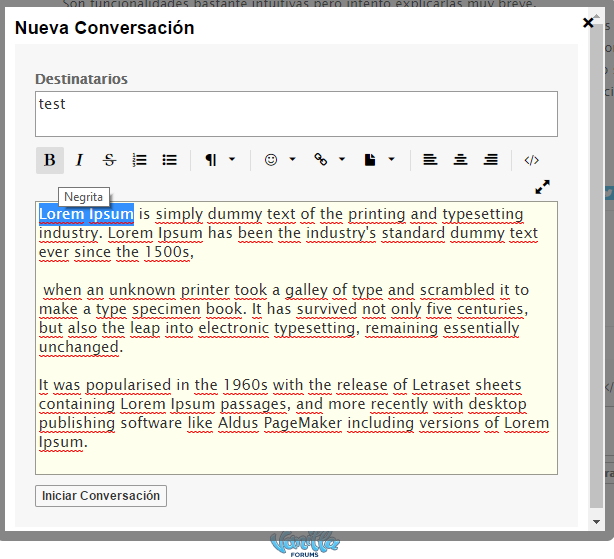 When the popup window is displayed with editor, it does not work and sent message is saved and displayed without the format in a single line.
If you send private message without popup window everything works.
Thanks, for any suggestion