Users running a non-download version of Vanilla (pulled from github), on branch release/2019.016 or master from the last 2 weeks should upgrade to release/2019.017 or latest master for security reasons. Downloaded official open sources releases are not affected.
Infinite Scroll : show page no. instead of discussion/comments no.
vanillawhisky
New
Hello there,
I am using infinite scroll plugins and its cool. But I still have some questions.
1. can i use page number insteed of discussion/comments numbers ? (please see figure1; I need page no. in blue circle)
2. can I also show first few page numbers and directly last page number like in figure 2?
figure1: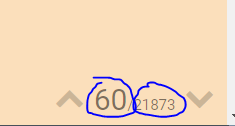 Figure2:

I find this plugins awesome so couldnt think abt other one.
I would appreciate your reply.
Thank you in advance
P.S. I m using Vanilla 2.2.1 and new in vanillaforum.
Tagged: