Please upgrade
here.
These earlier versions are no longer being updated and have security issues.
HackerOne users: Testing against this community violates our program's Terms of Service and will result in your bounty being denied.
Unable to change profile pictures/avatar

omfgblondie
New
Whenever I try to upload a new profile picture (by clicking Add a Profile Picture), I get "Whoops! There was an error."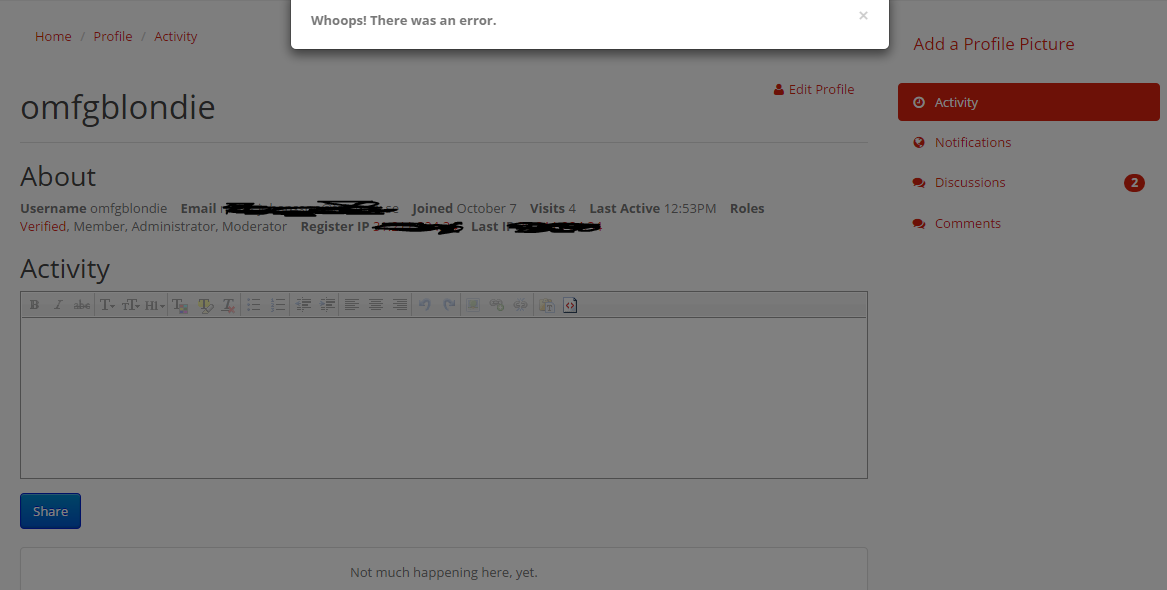 Version: Version 2.1.3
Theme: Bootstrap
Troubleshooting:
I've tried changing the theme, and it's the same issue still.
I've also tried disabling all my plugins, and it's the same issue still.
I've tried searching the community, but I wasn't able to find any help