Please upgrade
here.
These earlier versions are no longer being updated and have security issues.
HackerOne users: Testing against this community violates our program's Terms of Service and will result in your bounty being denied.
default_badges.svg dont show the badges in the user menu
joriun777
New
for start, i install vanilla 2.2 in my webhost and last version of YAGA, and the LINKS have /index.php?p=/ and i get this.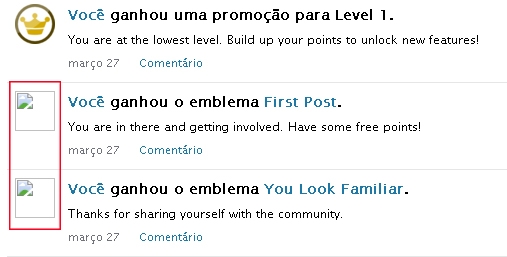 when i click Right button of mouse and view source code, i see
i change my .htacess for URLs friendly and WORKS fine, my pages dont have /index.php?=/ not anymore.
A copy of my .htacess without symbols.
//
Original
If you modify this file then change the above line to: # Modified
IfModule mod_rewrite.c
RewriteEngine On
Certain hosts may require the following line.
If vanilla is in a subfolder then you need to specify it after the /.
(ex. You put Vanilla in /forum so change the next line to: RewriteBase /forum)
RewriteBase /
RewriteEngine On
RewriteCond %{REQUEST_FILENAME} !-d
RewriteCond %{REQUEST_FILENAME} !-f
RewriteRule ^(.*)$ index.php\?p=$1 [QSA,L]
fModule
//
the problem with default_badges.svg persists o.o
why i have to do for work now ?
permissions folders and archive are ok, but dont work.
i clean cache archives ini and dont work.
sorry about my english. i not from usa.
thanks for your time. ♥
Tagged: