Please upgrade
here.
These earlier versions are no longer being updated and have security issues.
HackerOne users: Testing against this community violates our program's Terms of Service and will result in your bounty being denied.
Yaga badges images not showing problem
bestoffernet
New
Hello people,
I have installed Yaga application into vanilla 2.2
but it seems like images of badges are not showing up
making it look useless.
Is there a way to fix this?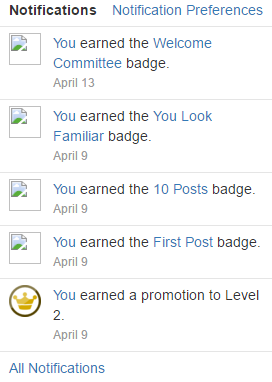 Tagged: